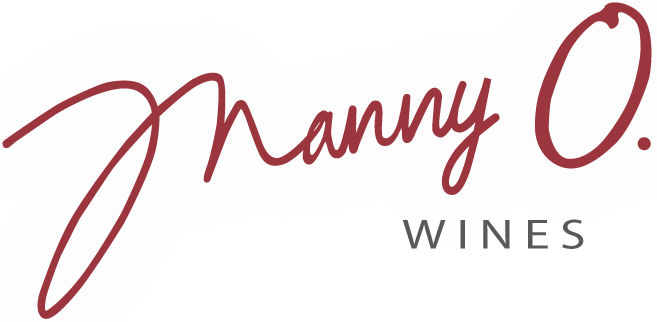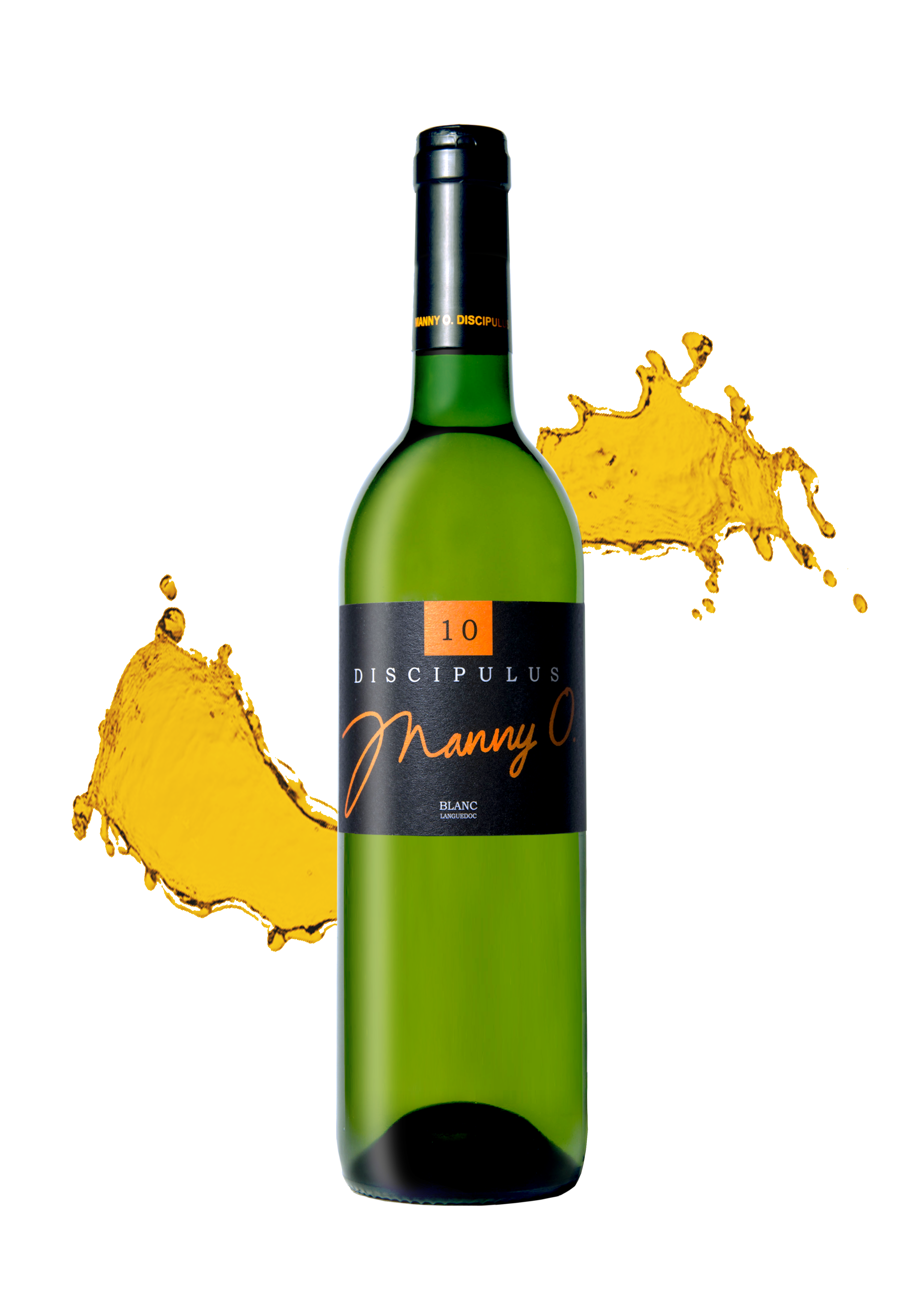 DISCIPULUS BLANC
An elegant vintage white wine handcrafted in the Languedoc region, South of France. A blend of Sauvignon Blanc, Ugni Blanc, Colombard and Muscat Petit Grain.
Often times white wine exudes a sense of acidity or thinness, but the numerous types of grape in the Discipulus Blanc all play a role that completes this wine. Lees Stirring (also known as batonnge) is applied to the Sauvignon Blanc which offers crisp acidity. The Colombard's freshness and the very aromatic and sweet Muscat Petit Grain increases the release of yeast compounds in the wine resulting in a well-rounded, creamy and velvety sensation in the mouth. Batonnge may cause premature oxidation, so to compensate, the grapes are picked in the early morning or late evening and not when the sun is at its brightest. Finally, the veritably unknown Ugni Blanc ties the sweetness and the acidity of the three well-defined varietals together.
The Discipulus Blanc is refreshing and fragrant suggesting white flowers and citrus — refreshing on the nose, and hints at butterscotch and toffee — warm and creamy in the mid-palate too.
Awarded 35 times in 8 countries on 4 vintages.
Copyright 2009 Manny 0. Wines
All rights reserved.
Decanter Asia Wine Awards 2014 in Hong Kong, China on September 15, 2014
17th Japan Wine Challenge in Tokyo, Japan on July 29, 2014
Decanter World Wine Awards 2014 in London, UK on June 25, 2014
San Francisco Intl Wine Competition 2014 in San Francisco, USA on June 20, 2014
International Wine & Spirit Competition 2014 (IWSC) in London, UK on June 2, 2014
2014 New York International Wine Competition in New York, USA on May 18, 2014
International Wine Challenge 2014 (IWC) in London, UK on May 7, 2014
WSA Wine Challenge 2014 in Singapore on March 19, 2014
Vinalies Internationales 2014 in Paris, France on March 1, 2014
Hong Kong Intl Wine & Spirit Competition 2013 in Hong Kong, China on November 7, 2013
Decanter Asia Wine Awards 2013 in Hong Kong, China on September 16, 2013
16th Japan Wine Challenge 2013 in Tokyo, Japan on July 25, 2013
Critics Challenge International Wine Competition in the USA on June 23, 2013
2013 New York International Wine Competition in New York, USA on June 22, 2013
International Wine & Spirit Competition 2013 in London on May 20, 2013
Los Angeles International Wine & Spirit Competition in the USA on May 16, 2013
International Wine Challenge 2013 in London on May 13, 2013
13th Finger Lakes International Wine Competition 2013 in New York, USA on March 23, 2013
Hong Kong International Wine & Spirit Competition in Hong Kong, China on November 8, 2012
Japan Wine Challenge in Tokyo, Japan on July 24, 2012
International Wine Challenge (IWC) in London, United Kingdom on May 22, 2012
Critics' Challenge International Wine Competition in San Diego, USA on May 19, 2012
Los Angeles International Wine & Spirits Competition in Los Angeles, USA on May 18, 2012
Concours Mondial de Bruxelles in Guimaraes, Portugal on May 4, 2012
Decanter World Wine Awards in London, United Kingdom on May 3, 2012
International Wine Contest by Monde Selection in Braine, Belgium on April 26, 2012
Finger Lakes International Wine Competition in New York, USA on March 31, 2012
MUNDUSvini Great International Wine Award in Neustadt, Germany on September 8, 2011
Japan Wine Challenge in Tokyo, Japan on July 28, 2011
Los Angeles International Wine & Spirits Competition in Los Angeles, USA on May 20, 2011
International Wine & Spirit Competition in London, United Kingdom on May 17, 2011
Decanter World Wine Awards in London, United Kingdom on May 4, 2011
San Diego International Wine Competition in San Diego, USA on April 2, 2011
Hong Kong International Wine & Spirit Competition in Hong Kong, China on November 4, 2010 (2 Awards)